Vacancy • Senior Manufacturing Expert - Multiple European Locations - London
New,
2020-10-29
Jobs • London
Location:
UK
Join us on our exciting journey!

IQVIA™ is The Human Data Science Company™, focused on using data and science to help healthcare clients find better solutions for their patients. Formed through the merger of IMS Health and Quintiles, IQVIA offers a broad range of solutions that harness advances in healthcare information, technology, analytics and human ingenuity to drive healthcare forward.

https://www.iqvia.com/

We are expanding the team in Tarius, part of the IQVIA's Global Market Insights (GMI) division. Tarius databases is an on-line, subscription based regulatory information provider to the global pharmaceutical and device industries, helping companies stay on top of Regulatory requirements. Tarius is IQVIAs on-line platform compiling reliable and up-to-date global regulatory information from more than 110 countries, regions, and international organizations. Tarius supports pharmaceutical and medical device companies by providing access to up to date and comprehensive original and translated regulatory documents, expert country summaries, tabulated comparative regulatory information covering operational details and timely alerts and state of the art functionality.

http://www.tarius.com

Senior CMC/Manufacturing Expert to join expanding team of senior experts in Tarius (on-line platform)

Your role

You will join a dedicated and experienced team of senior regulatory experts who together with the Content Manager are responsible for the high quality regulatory content of the Database. In your role you will be responsible for the development of new content offerings within the CMC/Manufacturing area working as part of the offering development projects on an on-going basis. As we are expanding the scope and improving the CMC/ Manufacturing information our offering as well as adding impact assessments, you are responsible for creating CMC/Manufacturing intelligence content and insights of value to our customers. You will also be responsible for the on-going maintenance of CMC/Manufacturing content in our offering. This includes the overall responsibility for the CMC/Manufacturing regulatory content within Tarius as well as the Cross-Country Tables and Expert Summaries across all countries. You will succeed with this part of the role by collaboration with our local experts. As our Senior CMC/Manufacturing expert you will be responsible for ensuring knowledge-sharing across the Tarius team on appropriate topics as well as establishing a network to other CMC/Manufacturing experts in other parts of IQVIA.

The team is based in Copenhagen but it is not required for you to work out of Copenhagen.

Overview of Team

The senior CMC/Manufacturing expert will be joining an expanding team of senior regulatory experts who together with the content manager are responsible for the high quality regulatory content of the Database. The expert team is supported by a Global Network of Regulatory Experts consisting of more than 300 senior regulatory experts based worldwide. The local experts review and update information from their respective countries, providing their knowledge about local best practices and interpretation of the national regulations. In addition, the expert team works closely with the Multilingual Editorial Team, responsible for updating Tarius' online information database.

Key Responsibilities

- Drives the Quality/CMC content work in offering development projects expanding and improving the quality of the applicable regulatory content

- Owns (in partnership with the content manager) the Quality/CMC content in Tarius including the relevant expert summaries and cross-country tables covering all countries

- Responsible for ensuring the content quality standards are met at all times

- Responsible for providing high-quality impact assessment of key regulatory documents EU and US

- Collaborates with Local experts and Tarius Editorial Team on aspects related to the CMC content

- Responsible for knowledge-sharing and training within the CMC area

- May participate in client meetings as subject matter expert on the clinical trial regulatory content

Required Knowledge, Skills and Abilities

- +10 years of experience within manufacturing regulatory area (preferably from pharmaceutical company)

- In-depth knowledge on Quality/CMC regulatory including:

- Requirements in all phases of drug development (phase I-IV studies)

- Clinical trial requirements

- Regulatory processes and approval times

- Understanding of manufacturing processes

- Ability to assess impact of new regulatory requirements EU and US

- Good understanding of the Research and Development process as well as the manufacturing processes within drug development

- Master's degree or equivalent

- Excellent English skills

- Experience in working in a project setting

- Knowledge of the pharmaceutical industry and its challenges

- Business understanding/acumen

- Ability to create strong working relationships across organisation (local experts, editors, consultants and external partners)

Key Characteristics

Proactive, Detail oriented, knowledgeable, consultative, problem solver, customer focused, creative, resourceful, fast & flexible, team player, organized

IQVIA

- FORTUNE Magazine's World's Most Admired Companies list for the third year in a row

- Recognised by the 2016 Scrip Awards as the Best Full-service Provider Contract Research Organization (CRO).

- Awarded the 2016 Eagle Award from the Society for Clinical Research Sites (SCRS) for the 4th consecutive year. A site-nominated award recognising contract research organizations (CRO) and biopharmaceutical sponsors dedicated to building positive relationships with research sites through leadership, professionalism and integrity

- IQVIA™ named in The International Association of Outsourcing Professionals (IAOP) 2017 Global Outsourcing 100® List which recognizes the world's best service providers across a range of industries

We know that meaningful results require not only the right approach but also the right people. Regardless of your role, we invite you to reimagine healthcare with us. You will have the opportunity to play an important part in helping our clients drive healthcare forward.

Whatever your career goals, we are here to ensure you get there!

We invite you to join IQVIA™.

IQVIA™ is an equal opportunity employer. We make employment decisions based on qualifications and merit. We prohibit discrimination based on any unlawful consideration such as age, race, national origin.

At IQVIA, we have a vision. Where every healthcare decision is based on evidence. Where data science and human science come together to improve global health. Where new and creative solutions aren't just possible - they are expected.

Thank you for your interest in growing your career with us. It takes insight, curiosity, and intellectual courage to transform healthcare. The 56,000+ employees of the IQVIA family of companies, including Q2 Solutions, are reimagining a world without the consequences of disease. We are brave minds bringing powerful ideas to reality. At IQVIA, you can truly make an impact in an environment where you're supported to succeed.

EEO Minorities/Females/Protected Veterans/Disabled
Updated: 30 October 2020

SHARE

Jobs in England , UK - fresher vacancies on Kit-Jobs.Ru
Jobs in the cities of England - fresher vacancies (869925) на Kit-Jobs.Ru: Senior Manufacturing Expert - Multiple European Locations • IQVIA, UK, London. Here you can learn about the employer vacancy for free online.
Looking for your dream job? Discover career opportunities across domains and locations, search and apply to best suited fresher job vacancies in UK, from top companies on Kit-Jobs.Ru. View all our fresher vacancies now with new jobs added daily!
1. Follow companies you want to work for on social media.
2. Registering on job sites.
3. Get active on LinkedIn.
4. Company websites.
5. Headhunters and Recruiters.
6. Seek out government offices for help.
7. Career Based Social Networking.
8. Job Boards and Career Websites.


New: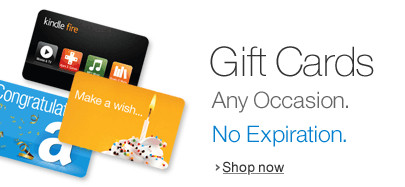 Big Sale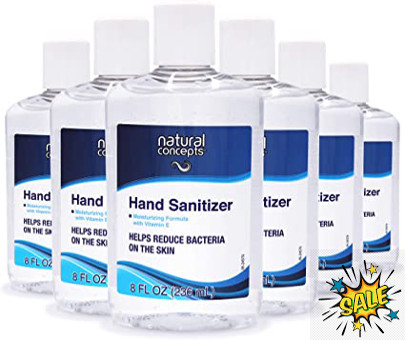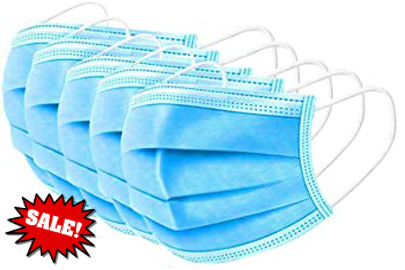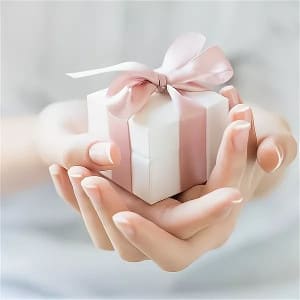 A gift for you from the secret sender! 18+

Friday 30 October 2020