Vacancy • Manager, Risk Advisory, London - London
New,
2020-10-26
Jobs • London
Location:
UK
Your opportunity

Booking Model, Legal Entity Restructuring, Business Model Optimisation, Recovery & Resolution Planning

The Structural Efficiency Team forms part of Deloitte's Risk Advisory Practice and is a centre of excellence, specialising in Booking model assessments (including current state documentation, enhancing governance and MI, strengthening booking controls and booking model optimisation), Legal Entity & Regulatory Change (e.g. restructuring of financial institutions to address regulatory requirements (e.g. The Dodd–Frank Wall Street Reform, the Capital Requirements Directive/ Regulations, Basel III, The Bank Recovery and Resolution Directive, Brexit implementation), risk Management and assessments pertaining to Capital & Liquidity, Structural Reform and Recovery & Resolution Planning.

Our team specialises in providing end to end support through detailed impact assessments of regulatory and strategic changes on individual financial institutions to implementation. We partner with Financial Services clients undergoing strategic or regulatory change, providing advisory and/or implementation support delivered by Subject Matter Experts (SMEs) specialising in Prudential and Conduct Regulations, Capital Markets, Wholesale and Retail Banking, Risk Management, Finance, Treasury and Target Operating Model Design.

We encourage consideration of flexible ways of working, both formal and informal arrangements that allow for the best outcomes for our people and our clients. If this opportunity is of interest to you with some flexibility, please do discuss with us.

Your role

We partner with Financial Services clients undergoing strategic or regulatory change, providing advisory and/or implementation support delivered by Subject Matter Experts (SMEs) specialising in Prudential and Conduct Regulations, Capital Markets, Wholesale and Retail Banking, Risk Management, Finance, Treasury and Target Operating Model Design.

The Team wishes to recruit high calibre individuals with skills and experience in regulation, risk management, capital, treasury and liquidity, front office products which are crucial areas of expertise for delivery of engagements.

This job description details the requirements for a Manager role within our Team in the Risk Advisory Practice based in London.

Responsibilities

As a Manager, the successful applicant will have responsibility for the following:

· Advising clients on key areas of regulation across Financial Services (examples of which are outlined above) and having the ability to interpret and understand the practical implementation considerations associated with such areas of regulation

· Supporting Engagement leads in managing and providing SME input on areas such as areas such as Booking Model Analysis, Legal Entity Change Programmes, Capital, Liquidity, Risk Management, Recovery & Resolution Planning and Business Model Optimisation

· Managing project work streams and leading small and medium sized engagements

· Supporting Engagement leads in managing client stakeholders across multiple disciplines and/ or jurisdictions

· Supporting the Firm's 'Talent Agenda' via mentoring and development of individuals/teams.

· Identifying issues as well as offer potential solutions to clients and other stakeholders

· Undertaking analysis and presenting of key findings to stakeholders of varying levels of seniority

· Supporting the future strategy and business development capabilities within the Structural Reform Team by preparing thought leadership, client proposals and building technical knowledge across the team

· Working effectively in diverse teams within an inclusive team culture where people are recognised for their contribution

Your work, your choice

At Deloitte we believe the best impact is the value we add, not the hours we sit at our desk. We carefully consider agile ways of working, both formal and informal, that allow for the best impact for our people and our clients. Please speak to your recruiter about the working pattern that works best for you.

Location:

Your home office will be London, but this client-facing role provides lots of opportunity for travel in the UK and overseas.

Work pattern:

This is a Permanent contract opportunity.

The role can be worked on a full-time basis. Our team members work a variety of agile working patterns. Tell us what arrangement works for you and we'll try to accommodate.
Your professional experience

· Degree educated or a relevant professional qualification (e.g. Chartered Financial Analyst, Chartered Accountant, Financial Risk Management qualified)

· A broad understanding of global Structural Reform Regulations with an additional area of specialism (as outlined above) and practical implementation experience

· The ability to communicate technical concepts clearly and concisely to non-technical audiences

· To encourage teams to deliver on engagements and at times work autonomously.


Your service line: Risk Advisory

In Risk Advisory, our thinking and actions give clients, our people and society the confidence to succeed responsibly in a rapidly changing world. We don't just work with our clients to manage risk, we help them understand and grab the opportunities it presents too, helping them gain a competitive advantage. Our expertise and industry knowledge run deep here. At Deloitte, you'll find yourself working with some of the most inspiring and experienced colleagues and with clients who trust you to lead the way to smart choices, better control frameworks, and new systems, including bespoke solutions that have a direct impact on their bottom line.

Personal independence
Regulation and controls are standard practice in our industry and Deloitte is no exception. These controls provide important legal protection for both you and the firm. We are subject to a number of audit regulations, one of which requires that certain colleagues abide by specific personal independence constraints. This can mean that you and your \"Immediate Family Members\" are not permitted to hold certain financial interests (shares, funds, bonds etc.) with audit clients of the firm. The recruitment team will provide further detail as you progress through the recruitment process.


About DeloitteOur Purpose & Strategy
To make an impact that matters for our clients, our people and society - defines who we are and what we stand for. Our purpose provides the foundation for our strategy and our aspiration to be the undisputed leader in professional services: this is not about size, it's about being the first choice. The first choice for the largest and most influential clients, and the first choice for the best talent.
What do we do?

Deloitte offers global integrated professional services that include Audit & Assurance, Consulting, Financial Advisory, Legal, Risk Advisory and Tax Consulting. Our approach combines intellectual leadership, industrial expertise, insight, consulting & problem solving capabilities whatever the role, technology revolutions and innovation from multiple disciplines to help our clients excel anywhere in the world.
Beyond the UK: Deloitte North and South Europe

The UK is part of Deloitte North and South Europe (NSE), the second largest member firm in the Deloitte network. Deloitte NSE combines operations in Belgium, Central Mediterranean (Italy, Greece, Malta), Ireland, the Middle East (Bahrain, Cyprus, Egypt, Iraq, Jordan, Kuwait, Lebanon, Libya, Oman, Palestinian Ruled Territories, Qatar, Saudi Arabia, United Arab Emirates, Yemen), the Netherlands, the Nordics (Denmark, Finland, Iceland, Norway and Sweden), Switzerland and the UK. Deloitte NSE brings together 2,700 partners and over 50,000 people, combining our unmatched breadth and depth of capabilities in audit and assurance, consulting, financial advisory, risk advisory, and tax and legal across the region. Being part of Deloitte NSE supports our aspiration to be the undisputed leader in professional services and will create more opportunity and growth for our people.
What do we value?
What brings us all together at Deloitte? It's how we approach the thousands of decisions we make every day. How we behave, our beliefs and our attitudes. In other words: our values. Whatever we do, wherever we are in the world, we lead the way, serve with integrity, take care of each other, foster inclusion, and collaborate for maximum impact. These five shared values lead every decision we make and action we take, guiding us to deliver impact how and where it matters most.
Being a Leader at Deloitte

Cultural fit and purpose-led leadership is crucial for Deloitte. Our leaders always set the example and inspire their colleagues. They make quality time for people and take an interest in them. They know what matters to people - both inside and outside work – and value them as individuals; always finding opportunities to develop them while showing respect and appreciation.
We expect colleagues at all levels to embrace and live our purpose and our leadership culture by challenging themselves to identify issues that are most important for our clients, our people, and for society and make an impact that matters. We know leadership comes in all shapes and sizes, but our Leadership Charter helps all of our people understand what we're looking for:
We live our purpose: we act as a role model, embracing and living our purpose and values, and recognising others for the impact they make
We develop talent: we develop high-performing people and teams through challenging and meaningful opportunities
We drive performance: we deliver exceptional client service; maximise results and drive high performance from people while fostering collaboration across businesses and borders
We believe positive influence can make an impact that matters: we influence clients, teams, and individuals positively, leading by example and establishing confident relationships with increasingly senior people
We move, together, towards a strategic direction: we understand key objectives for clients and Deloitte, aligning people to objectives and setting priorities and direction.
SLRSKA\tWPFUL
\nDeloitte LLP is a limited liability partnership registered in England and Wales with registered number OC303675 and its registered office at 1 New Street Square, London EC4A 3HQ, United Kingdom.
Deloitte LLP is the United Kingdom affiliate of Deloitte NSE LLP, a member firm of Deloitte Touche Tohmatsu Limited, a UK private company limited by guarantee (\"DTTL\"). DTTL and each of its member firms are legally separate and independent entities. DTTL and Deloitte NSE LLP do not provide services to clients. Please see www.deloitte.com/about to learn more about our global network of member firms.\n
© 2020 Deloitte LLP. All rights reserved.
Requisition code: 172835
Updated: 27 October 2020

SHARE

Jobs in England , UK - fresher vacancies on Kit-Jobs.Ru
Jobs in the cities of England - fresher vacancies (869923) на Kit-Jobs.Ru: Manager, Risk Advisory, London • Deloitte, UK, London. Here you can learn about the employer vacancy for free online.
Looking for your dream job? Discover career opportunities across domains and locations, search and apply to best suited fresher job vacancies in UK, from top companies on Kit-Jobs.Ru. View all our fresher vacancies now with new jobs added daily!
1. Follow companies you want to work for on social media.
2. Registering on job sites.
3. Get active on LinkedIn.
4. Company websites.
5. Headhunters and Recruiters.
6. Seek out government offices for help.
7. Career Based Social Networking.
8. Job Boards and Career Websites.


New: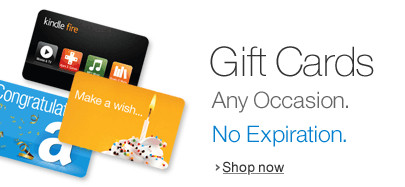 Big Sale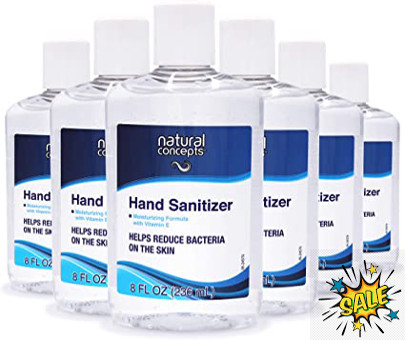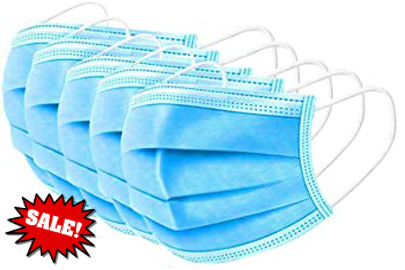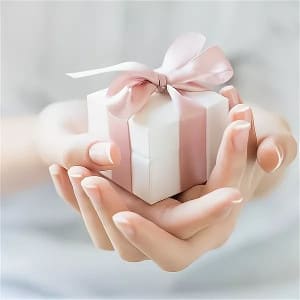 A gift for you from the secret sender! 18+

Tuesday 27 October 2020