Vacancy • Medical Director, Benlysta - Brentford, London
New,
2020-10-27
Jobs • Brentford
Location:
West London
Job description
Site Name:
UK - London - Brentford
Posted Date:
Mar 10 2020
Global Medical Affairs Director, Benlysta
GSK Is a science-led global healthcare company. We research and develop a broad range of innovative products in three primary areas of Pharmaceuticals, Vaccines and Consumer Healthcare. We have a significant global presence with commercial operations in more than 150 countries, a network of 89 manufacturing sites, and large R&D centers in the UK, USA, Belgium and China.
At GSK we are leaders in what we do - our pharmaceuticals business is made up of innovative and established medicines and holds leading positions in respiratory disease and HIV, in 2015 we distributed more than 690 million doses of vaccines to over 150 countries, and our Consumer Healthcare group has a portfolio of some of the world's most trusted and bestselling brands. As a company our mission is to help people do more, feel better, live longer.
Within our R&D function, our Franchise model provides a lean organization with faster, higher-quality, decision making. This results in enhanced access for patients to new products via successful and sustainable launches across multiple LOCs.
To support our continuing stream of product launches and global medical affairs activities, we are looking to appoint a Benlysta medical director to work within the immunology / rheumatology area.
Benlysta is the only approved medicine for treating systemic lupus erythematosus in over 50 years. Benlysta is addressing a significant unmet medical need in the treatment of lupus. Benlysta was initially launched as an IV formulation in 2011, with steady, successful growth In the US and internationally including recent approvals and launches of a subcutaneous auto-injector in the US and other global markets. The global growth of Benlysta has been proceeding with many new and ongoing launches of both the intravenous and subcutaneous formulation.
Details:
Global Medical Director, Benlysta, lmmuno-lnflammation Global Medical Affairs
Job Purpose
Key member of the Benlysta Global Medical team.
Leadership role in terms of global strategy and execution reporting to GMAL Benlysta.
Works in partnership with country teams to create and then implement global medical affairs strategies.
Seeks opportunities to bring in external and internal insights to shape strategy and drive medical execution.
Works together with commercial, R&D, and other key stakeholders to shape the life-cycle: management plan for Benlysta
Turns current and emerging evidence into content of value to both internal and external audiences
In collaboration with country teams develops a strong external network of global experts in Lupus
Key Responsibilities
Supporting the Benlysta Global MA team and the global medical affairs leader with the following activities
Engages with senior stakeholders in assigned LOCs to facilitate launches and ongoing support of IV and subcutaneous Benlysta where already available, including reviewing and optimising medical affairs tactical plans and sharing learning/ best practice.
Ensures country medical affairs colleagues have a robust knowledge of the relevant and emerging clinical evidence, supporting their continuous training by creating high quality scientific engagement materials for both internal and external use as well as directly supporting when needed
Partner with Marketing, Market Access and core country teams to generate content of high scientific quality for promotional use including at international congresses
Speaks at internal and external engagements as a subject matter expert on SLE and belimumab
Partners with assigned LOCs to drive-excellence in external engagement with key stakeholders (HCP's, Patients, Payors and Regulators). Builds strong external networks and global external expert strategy
Partners with other above-country and country colleagues to bring in medical insights from across assigned LOCs and integrates/ prioritises these to inform global medical affairs plans
Works with R&D, VEO, other disciplines, and country teams to identify evidence generation needs and plans to address them. Areas include: lupus, other indications, mechanistic, value evidence, real world outcomes, and many others
Brings country medical affairs insights from the assigned geography to bear in discussions with R&D and commercial to shape the life-cycle management strategy for belimumab
Develop internal and external communication content on a vast array of disease-specific and Benlysta specific topics to address internal and external needs. Can work with traditional and novel channels of communication.
Why you?
Basic Qualifications:
We are looking for professionals with these required skills to achieve our goals:
GMC registered physician with specialist training in rheumatology
Broad drug development expertise-with robust knowledge of regulatory/ market access and reimbursement requirements.
Considerable experience in Medical Affairs in relevant therapeutic area(s), including launch/ peri-launch support requirements.
Robust understanding of internal (where applicable) and external promotional codes of practice and regulations.
Demonstrated ability to assess evidence generation needs
Track record of building strong internal and external networks.
Demonstrated ability to manage complexity and cultural diversity.
Previous cross-portfolio and above-country experience preferred.
Strong English communication skills both verbal and written a must
Preferred Qualifications:
If you have the following characteristics, it would be a plus:
Physician with specialist qualification in immunology/rheumatology
Why GSK?
Our values and expectations are at the heart of everything we do and form an important part of our culture.
These include Patient focus, Transparency, Respect, Integrity along with Courage, Accountability, Development, and Teamwork. As GSK focuses on our values and expectations and a culture of innovation, performance, and trust, the successful candidate will demonstrate the following capabilities:
Agile and distributed decision-making – using evidence and applying judgement to balance pace, rigour and risk
Managing individual and team performance.
Committed to delivering high quality results, overcoming challenges, focusing on what matters, execution.
Implementing change initiatives and leading change.
Sustaining energy and well-being, building resilience in teams.
Continuously looking for opportunities to learn, build skills and share learning both internally and externally.
Developing people and building a talent pipeline.
Translating strategy into action - a compelling narrative, motivating others, setting objectives and delegation.
Building strong relationships and collaboration, managing trusted stakeholder relationships internally and externally.
Budgeting and forecasting, commercial and financial acumen.
*This is a job description to aide in the job posting, but does not include all job evaluation details.
As a company driven by our values of Patient focus, Transparency, Respect and Integrity, we know inclusion and diversity are essential for us to be able to succeed. We want all our colleagues to thrive at GSK bringing their unique experiences, ensuring they feel good and to keep growing their careers. As a candidate for a role, we want you to feel the same way.
As an Equal Opportunity Employer, we are open to all talent. In the US, we also adhere to Affirmative Action principles. This ensures that all qualified applicants will receive equal consideration for employment without regard to race/ethnicity, colour, national origin, religion, gender, pregnancy, marital status, sexual orientation, gender identity/expression, age, disability, genetic information, military service, covered/protected veteran status or any other federal, state or local protected class*(*US only).
We believe in an agile working culture for all our roles. If flexibility is important to you, we encourage you to explore with our hiring team what the opportunities are.
Please don't hesitate to contact us if you'd like to discuss any adjustments to our process which might help you demonstrate your strengths and capabilities. You can either call us on 0808 234 4391, or send an email ukdiversity.recruitment@gsk.com
As you apply, we will ask you to share some personal information which is entirely voluntary. We want to have an opportunity to consider a diverse pool of qualified candidates and this information will assist us in meeting that objective and in understanding how well we are doing against our inclusion and diversity ambitions. We would really appreciate it if you could take a few moments to complete it. Rest assured, Hiring Managers do not have access to this information and we will treat your information confidentially.
Important notice to Employment businesses/ Agencies
GSK does not accept referrals from employment businesses and/or employment agencies in respect of the vacancies posted on this site. All employment businesses/agencies are required to contact GSK's commercial and general procurement/human resources department to obtain prior written authorization before referring any candidates to GSK. The obtaining of prior written authorization is a condition precedent to any agreement (verbal or written) between the employment business/ agency and GSK. In the absence of such written authorization being obtained any actions undertaken by the employment business/agency shall be deemed to have been performed without the consent or contractual agreement of GSK. GSK shall therefore not be liable for any fees arising from such actions or any fees arising from any referrals by employment businesses/agencies in respect of the vacancies posted on this site.
Please note that if you are a US Licensed Healthcare Professional or Healthcare Professional as defined by the laws of the state issuing your license, GSK may be required to capture and report expenses GSK incurs, on your behalf, in the event you are afforded an interview for employment. This capture of applicable transfers of value is necessary to ensure GSK's compliance to all federal and state US Transparency requirements. For more information, please visit GSK's Transparency Reporting For the Record site.
Updated: 28 October 2020

SHARE

Jobs in England , West London - fresher vacancies on Kit-Jobs.Ru
Jobs in the cities of England - fresher vacancies (869927) на Kit-Jobs.Ru: Medical Director, Benlysta • GlaxoSmithKline, West London, Brentford. Here you can learn about the employer vacancy for free online.
Looking for your dream job? Discover career opportunities across domains and locations, search and apply to best suited fresher job vacancies in West London, from top companies on Kit-Jobs.Ru. View all our fresher vacancies now with new jobs added daily!
1. Popular websites where you can find work.
2. Job Fairs.
3. Social networks
4. Addressing relatives, friends and acquaintances.
5. Printed editions.
6. Recruiting companies.
7. Contacting the employer directly.
8. Contacting the employment center.


New: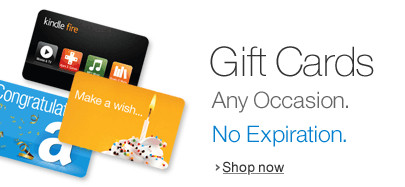 Big Sale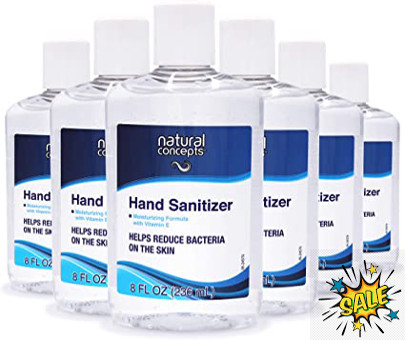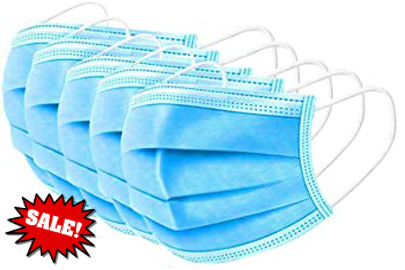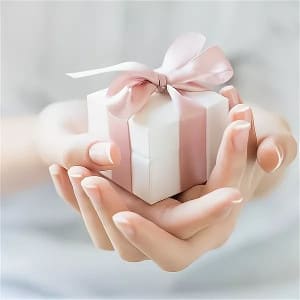 A gift for you from the secret sender! 18+

Wednesday 28 October 2020